Join the Florida Orchestra for its rendition of Symphonie Fantastique on Friday, March 1, 2013 at 8:00 PM at Carol Morsani Hall in Tampa. This night of memorable music will feature the famous German pianist Peter Rösel. Mr. Rösel returns to Tampa to add his touch and flair to a performance of Mendelssohn's Piano Concerto No. 1, Liszt's Mephisto Waltz No. 1 and the orchestral dalliance known as Symphonie Fantastique.
Symphonie Fantastique was written in the early Romantic period by French composer Hector Berlioz in 1830 and has become a fan favorite all over the world. Berlioz intended the piece to be a look into the life of an artist, with the movements reflecting various episodes in the life of the subject. The composer provides this description of his work: "A young musician of morbid sensibility and ardent imagination poisons himself with opium in a fit of amorous despair. The narcotic dose, too weak to result in death, plunges him into a heavy sleep accompanied by the strangest visions, during which his sensations, sentiments and recollections are translated in his sick brain into musical thoughts and images. The beloved woman herself has become for him a melody, like a fixed idea which he finds and hears everywhere."
This incredible performance will be lead by special guest conductor, German-born Sebastian Lang-Lessing. Mr. Lang-Lessing is one of the most versatile and experienced musicians and conductors of our time. He can speak multiple languages fluently and has interest in presenting different repertoires. Mr. Lang-Lessing comes to Tampa highly praised, winning rave reviews for performances all over the world.
Mr. Lang-Lessing regularly appears as a conductor in preeminent opera houses in France, Germany, Norway, Sweden and across the United States. He has spent much time in South Africa and has conducted many performances for the Cape Town Opera and while touring with the Cape Town group. Most recently, Mr. Lang-Lessing has spent time conducting Orchestra Victoria at Hamer Hall in the Arts Centre Melbourne, in Australia. He is slated to appear in Cincinnati, Milwaukee, Florida, and Dallas Opera.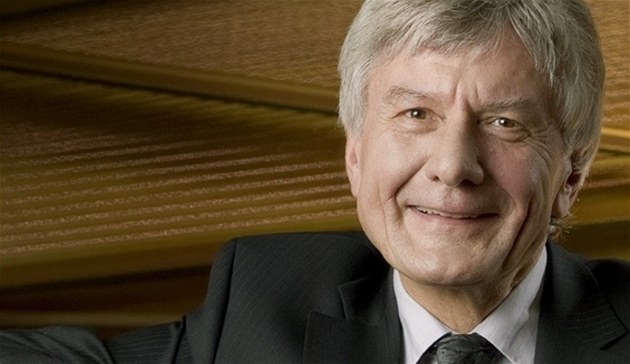 Pianist Peter Rösel was born in Dresden, Germany to a conductor and a singer as his parents. He has been in love with performing at the piano since the age of six. Mr. Rösel was professionally trained at the Tchaikovsky Conservatory in Moscow. He became the first German to win a prize at the Moscow Tchaikovsky Competition and the Montreal Piano Competition. Mr. Rösel has been afforded the ability to perform across the globe throughout his illustrious career. His travels and performances have landed him in Germany, Austria, the Czech Republic, Scotland, England, Australia, in Asia, and across Canada and the United States, among others.
The price of tickets ranges from $15-$45. More ticket information can be found by visiting http://tampaclassical.com.
Be sure to register to receive offers and news each week. You can also follow us on Facebook and Twitter. Or share the content and events that interest you with your friends in family on your own social media.
If you enjoy music and would like to support http://tampaclassical.com, you can donate, sponsor or buy an ad by clicking on this link: http://tampaclassical.com.